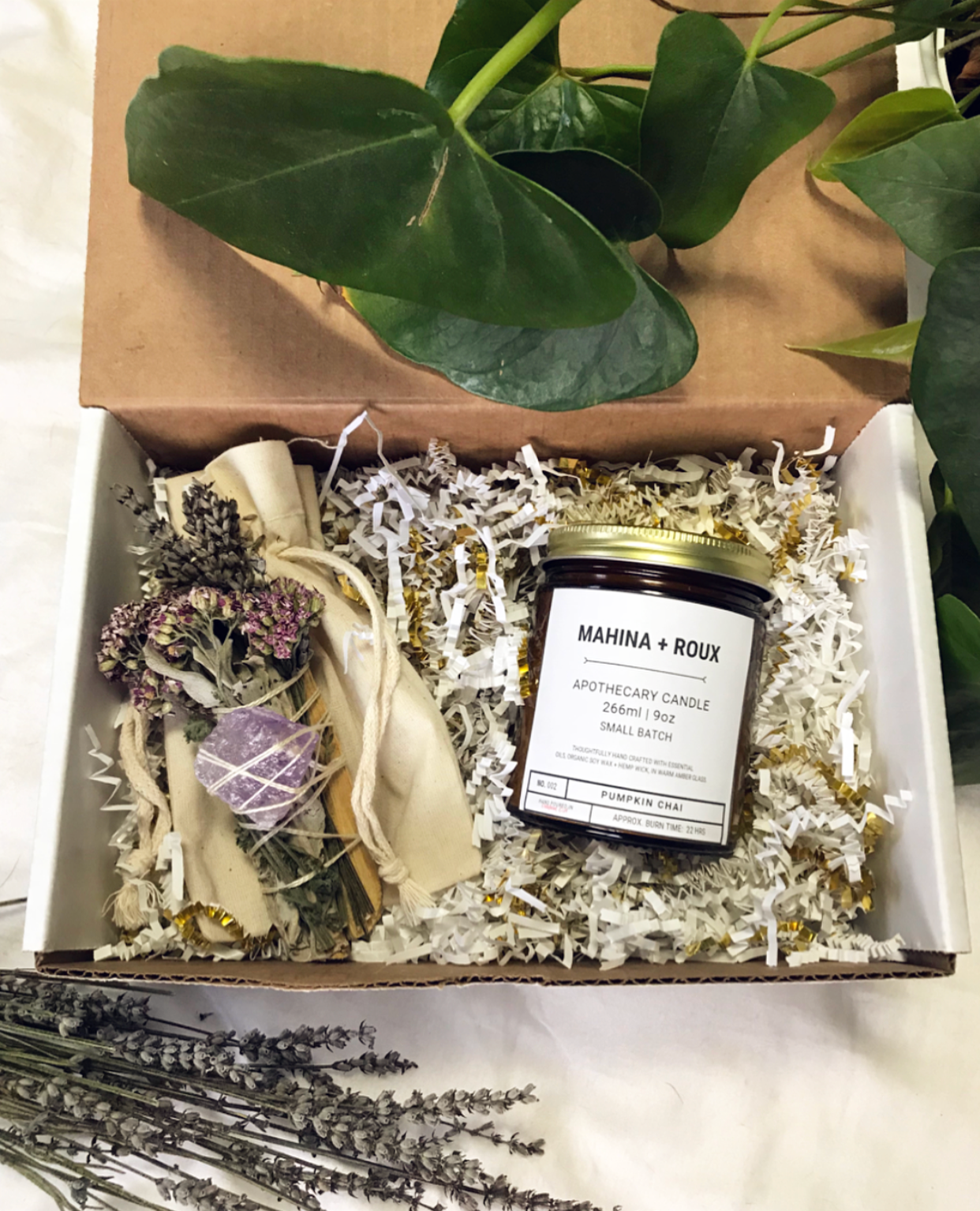 Good Vibes Gift Box
Elevate your vibes with these exclusive, customizable kits. Choose from three energy shifting options:
Issa Vibe Box: crystal hanger with crystal, cotton drawstring bag, small apothecary candle and palo santo bundle.

Good Vibes Box: small apothecary candle, medium plant hanger and energy cleansing crystal wand bundle.

All the Vibes Box: one large apothecary candle, large Macrame plant hanger and energy cleansing crystal wand bundle.
Crystal meaning:
Rose Quartz is the stone of unconditional love. Lowering stress and tension in the heart, it holds a romantic energy that has the ability to attract more love into your life. It opens your heart chakra so more love can flow into your life.
Amethyst is a meditative and calming stone which works in the emotional, spiritual protection, and physical planes to promote calm, balance, and peace. It is also used to eliminate impatience, cleansing one's energy field of negative influences and attachments, and creating a resonant shield of spiritual light around the body. It acts as a barrier against lower energies, psychic attack, geopathic stress and unhealthy environments.
Selenite is used for good luck and protection. Its powerful vibration can clear, open, and activate the Crown and Higher Chakras and is excellent for all types of spiritual work. Selenite is also known to be used to strengthen the memory.